Double honours for Teynier Pic at the 5th "Palmares des Avocats" Awards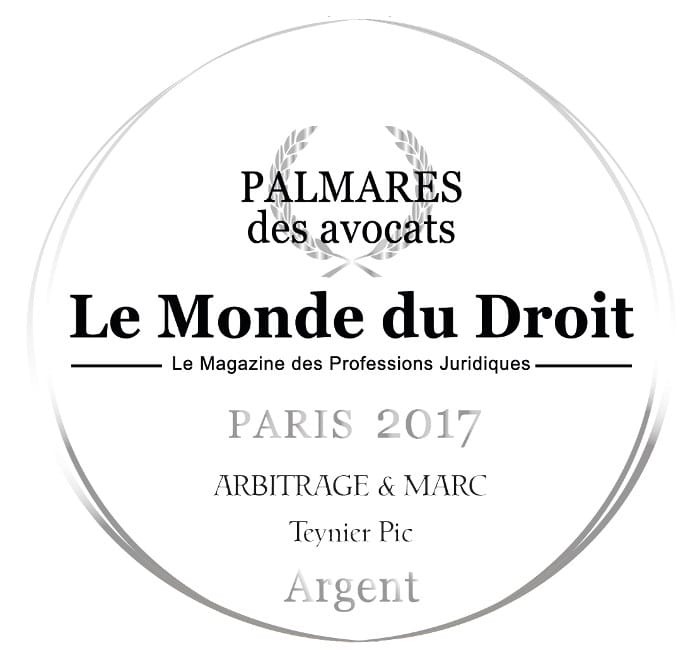 Monde du Droit, in partnership with the AFJE, recently held the 5th edition of the Palmares des Avocats.
This award recognises and rewards the best French law firms on the basis of an intensive survey involving over 5000 professionals (lawyers, HR directors, general counsels etc.).
The 2017 awards ceremony of the Palmares des Avocats was held on 22 March 2017, and we are particularly honoured and pleased to announce to you that in its first participation effort, and among over 250 participating firms, Teynier Pic was awarded:
The Silver Prize in arbitration and alternative dispute resolution
The Bronze Prize in litigation
This victory for Teynier Pic is largely thanks to the efforts put in by and feedback given by our clients with regard to the quality of our work.