Teynier Pic is pleased to announce that Sara Nadeau Seguin has been appointed as a Co Chair of the LCIA's Young International Arbitration Group ( for a term of three years The role will include responsibility for the planning and organising of international arbitration events across the globe.
YIAG is an LCIA sponsored association for younger members of the arbitration community, which aims to promote the understanding and use of international arbitration law and practice by providing opportunities for its members to exchange views on topical issues.
Sara will serve as a Co Chair alongside Manish Aggarwal of Three Crowns, Oleg Todua of White Case, and Myfanwy Wood of Ashurst In regard to their appointment as Co Chairs, the new team wrote,wrote,"We are truly honoured to have been selected as Co Chairs of YIAG We have each benefitted immensely from our membership of YIAG over the years, and we will work to contribute in our new roles to its success in promoting thought leadership, mentorship and inclusiveness in the field of international arbitration We all look forward to connecting with the existing members of YIAG and welcoming new ones aboard We also thank our predecessors for all of their hard work and dedication"
The official handover will take place at the YIAG Tylney on Zoom webinar on Wednesday 24 November.
About Sara Nadeau-Seguin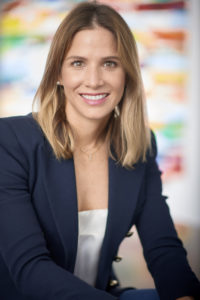 Sara Nadeau Seguin is a partner in our international arbitration team and specialises in international arbitration (commercial and investment) She is admitted to practice in Paris, England and Wales and Quebec ( She has acted as counsel in numerous arbitration proceedings relating to the fields of energy, mining, pharmaceuticals, telecommunications, and construction in both ad hoc and institutional proceedings ( ICSID, LCIA, SCC and UNCITRAL) and she also sits as arbitrator.