Décideurs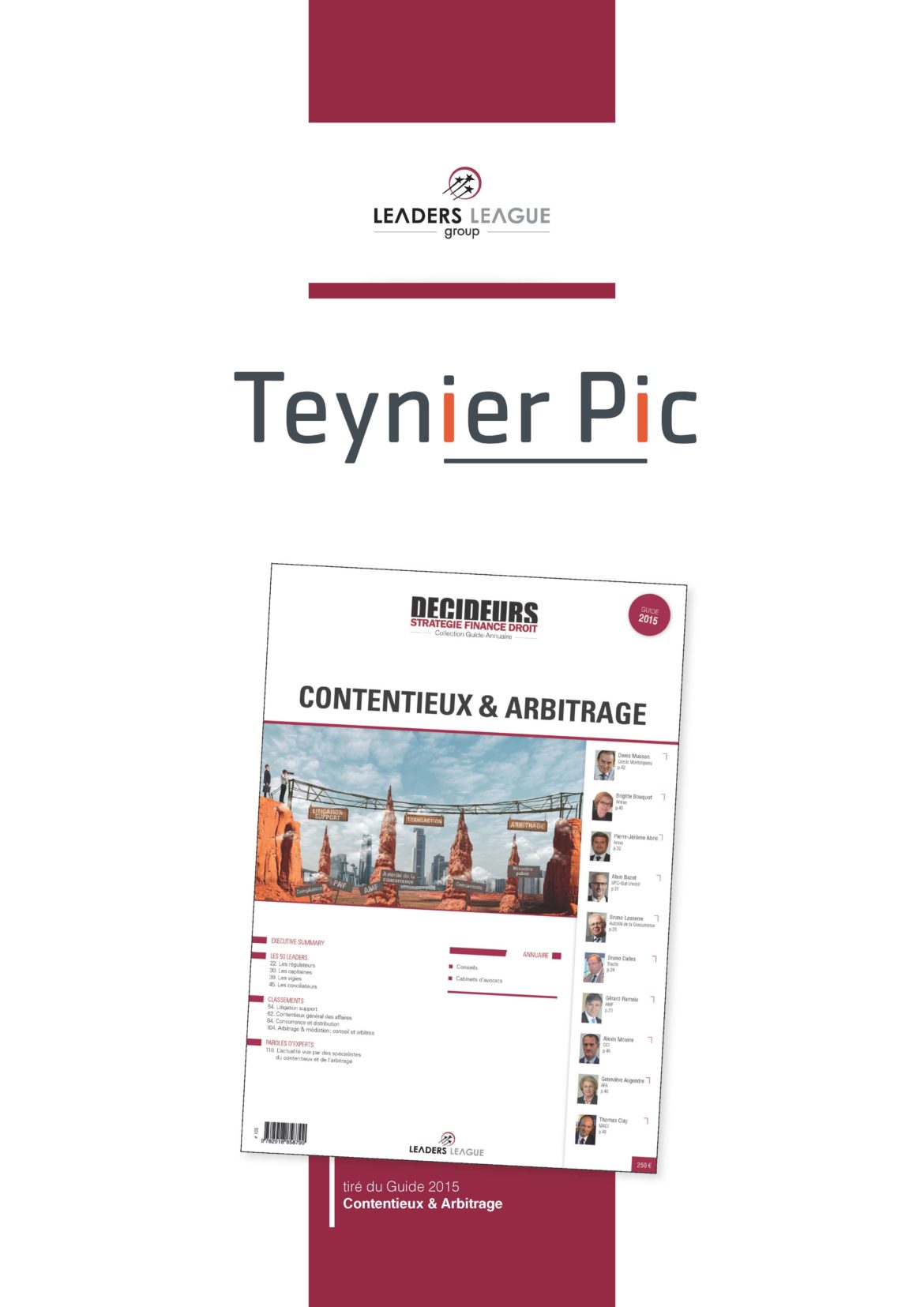 Once again this year, The Cabinet has been distinguished in the 2015 ranking of Decideurs in the category "Arbitration & Mediation: Counsel and Arbitrators".
The practice of Eric Teynier as arbitrator in France is ranked "Excellent" and the practice of Laurence Kiffer is "Recommended". Laurence Kiffer is also distinguished by her "Strong Expertise" as a mediator.
In the category of Counsel in International Arbitration, wich is the historical practice of Teynier Pic, the firm is listed as "Excellent".