Message Covid-19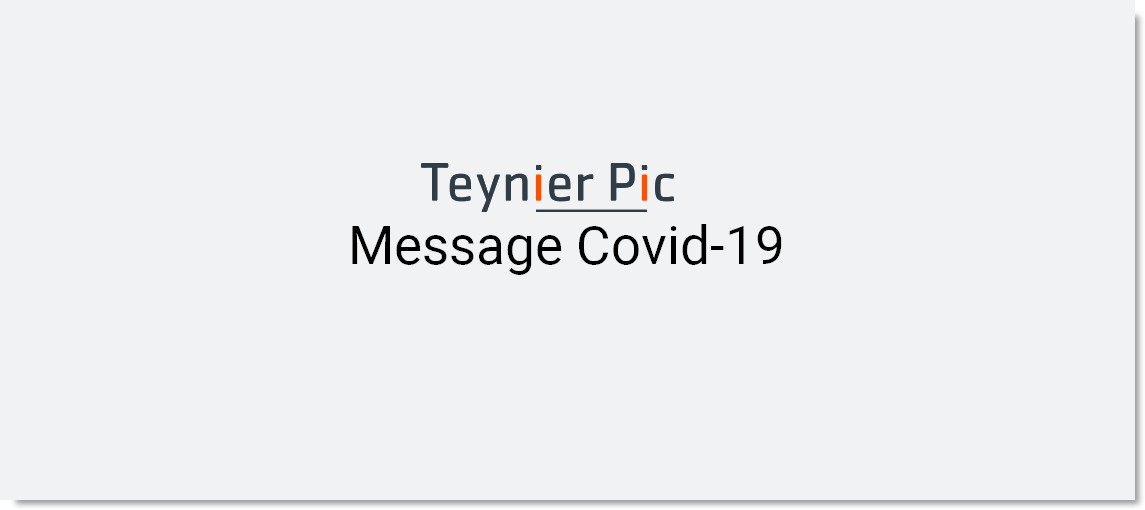 Dear friends, dear clients, dear colleagues,
Due to the current COVID-19 outbreak, we have adopted the appropriate measures to preserve both the health and security of our firm members and to ensure the operational stability and continuity of our services.
All members of the firm have been working remotely since Monday.
With this decision, we can assure you of our continued commitment to pursuing our work together. We have set up the necessary IT tools to ensure our availability and responsiveness as well as the quality of our services with the least impact possible. Each and every matter is and will continue to be handled with the utmost care and rigour.
Your regular contacts remain available at any time by e-mail or on their mobile phones.
This organisation will allow us, with efficiency and solidarity, to continue exchanging with you and to participate in the collective effort towards the resolution of this unprecedented sanitary crisis.
Take care of yourself and of your loved ones.
Eric Teynier
Pierre Pic
Raphaël Kaminsky
Shaparak Saleh
Anne-Sophie Tonin
Sara Nadeau-Séguin